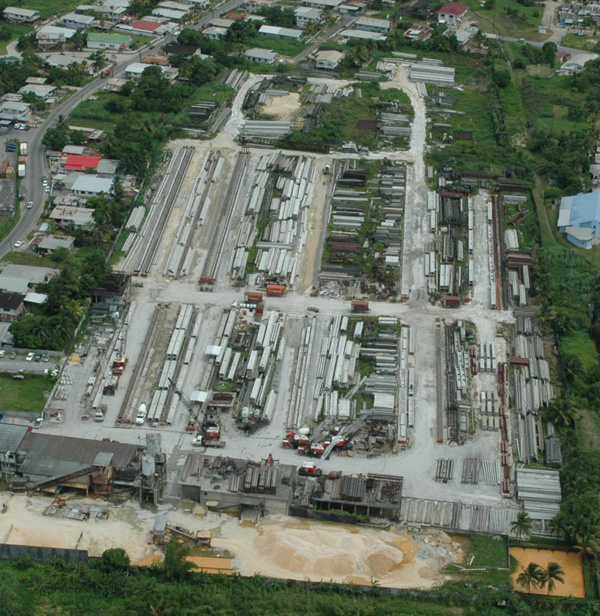 PRESTCON 2021 LIMITED — a name synonymous with pride and excellence.

PRESTCON 2021 LIMITED has been the leader in the manufacture and installation of prestressed concrete products for over fifty (50) years. PRESTCON 2021 LIMITED has manufactured and installed most of the precast/prestressed concrete products for the construction of bridges, docks, jetties, marinas, buildings and  petrochemical industry structures within Trinidad and Tobago, and throughout the Caribbean and northeastern South America.
PRESTCON 2021 LIMITED is managed by a team of professional Engineers and Managers, and our employees and plant/equipment have the capacity to produce over 3,000 cubic meters of precast/prestressed concrete products per month, install various deep foundations piling systems, building sections and provide ancillary marine/dock/bridge construction services.
Manufacturing operations are carried out at our 17-acre facility in Arima, and ancillary marine/dock services at our Sanctuary Harbour at Sea Lots.
Thirty (30) Stressing Lines of steel forms are used to manufacture piles (octagonal and square), building units (hollow core slabs, solid slabs, double tees, beams and columns), bridges and marine units (girders, channel beams, deck slabs, pile caps and sheet piles) as well as shore protection elements.
An in-house computerized concrete batching facility assures quality high strength concrete which is supported by our QA/QC and HSE personnel.
Our piling rigs and drilling rigs are available for the installation of various deep foundation piles (driven concrete and steel piles, sheet piles, driven cast-in-place concrete piles and continuous flight auger (CFA) concrete piles). All installations are undertaken with our experienced crews to ensure safe, quality and on-time completion.
We look forward to assisting you in optimizing your project in its early stages of planning with our standard products and systems or with the development of new specialized products to best suit your needs.